Rest of 2020 | June 2020 | May 2020 | April 2020 | March 2020


Coronavirus Diary


Tuesday 30th June 2020 Day 99

Ninety-nine days. Tomorrow seems like a good time to stop uploading my perfunctory thoughts on t'internet. Besides, Photobox have an offer on their 100-page photo book, so at least I can say I have published one book in my lifetime (See: Tuesday 12th May 2020 Day 50), even if it sold just one copy, which I bought myself.

Just remember: stay alert, control the virus, save lives, stay at home, protect the NHS, go out to exercise as much as you like. Go to work, but work from home, don't go to school, unless you can go to school. Go on holiday here, but don't go on holiday there. Don't use public transport, buy a bicycle, visit the hair-dressers, but not the beauty salon. Stay 2m away, or 1m away. Don't go to the pub, until the pub is open. Go on the BBC, but not on GMB. It's as simple as that. Just keep washing your hands and stay safe.

Here's one last Christmas cracker. Stop me if you've heard this one…
This girl says she knows me from the vegetarian society, but I swear I've never met herbivore.

I feel ready to go out now my social-distancing shoes have arrived:


Monday 29th June 2020 Day 98

A day to remember. Today, we celebrate the girls' achievements. Both achieving a 2:1 in their degrees from Coventry University. Eloise Molineux Moorhouse, BA(Hons) in Criminology, Amelia Molineux Moorhouse, BA(Hons) in Fine Art. Sounds so good. Next up, Masters degrees. Education is, indeed, a wonderful thing. We could not be more proud of you.

Amelia BA(Hons), Eloise BA (Hons)

Sunday 28th June 2020 Day 97

Our 97th Sunday since the lockdown was announced (See: Sunday 10th May 2020 Day 48 - Everyday in lockdown is a Sunday). The virus is still in general circulation, so we must learn to adjust our behaviour, make sensible decisions about the risks of certain activities and learn to live alongside the virus, at least for the foreseeable future. Maybe the virus will just burn itself out. Maybe we'll have to wait until a vaccine is developed. Long gone is 2020 BC, welcome to 2020 AC (After-Coronavirus).

Advice I would have given myself-BC (Before-Coronavirus):

Hug your loved ones more, you might not get the chance for a while.

Travel more, your next trip might be further away than you think.

Show your parents how to use FaceTime.

Go out and take photographs, rather than Photoshop them at home.

Disconnect the battery in your car.

Don't check the weather forecast, it is going to be sunny.

Don't stock up with loo rolls, it is not going to be the problem.

Stock up with single malt.

Get a haircut.

Pace yourself, you've got months ahead to put off those chores.

You will have your ups-and-downs, don't blame anyone else.

Buy shares in Zoom.

Join Weight-watchers online.
Stop me if you've heard this one…

Little known facts about movie star Yul Brynner are that he was a lifelong Liverpool fan and he never wore aftershave. Yes, that's right, Yul never wore cologne.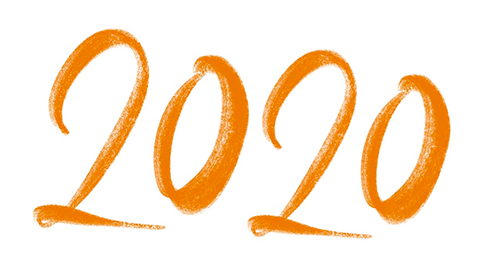 Saturday 27th June 2020 Day 96

Somewhat alarmingly, the number of reported daily deaths in the UK, attributed to coronavirus, seems to be creeping up. Have we eased too much, too soon? I suspect, in the next few weeks, we may see 'localised' lockdowns in those areas where the numbers are showing a significant increase, rather than a nationwide unwinding of the restrictions.

In the US, President Trump blames the record number of new infections on the increased capacity to test. His solution to reduce the number of cases?… test fewer people. The leader of the free-world… what a numpty.


Stop me if you've heard this one…
I stayed up all night to see where the sun went, then it dawned on me.



Friday 26th June 2020 Day 95

Last night I hosted Shirley Photographic Society's first 'mini-lecture' on Zoom. A slightly strange experience, but it seemed to be quite well-received. I suspect video-conferencing using Zoom is likely to be the new normal for clubs like ours, for the foreseeable future. Technology we will all have to embrace.

Yesterday, we invited my mum-in-law to enjoy a coffee in the garden, and to compare lockdown haircuts. The ladies have socially-distanced appointments at the hairdressers booked for July. Me, I think I'll carry on cutting my own hair… sounds like the worst Sid James film ever made! The money I have saved on petrol, haircuts, going out, etc soon mounts up. I have a fund sufficient to buy a new lens for my camera. Certainly, one of the few benefits of lockdown.

On the hottest day of the year, with temperatures reaching 33oC, crowds flocked to the seaside yesterday. A major incident was declared at Bournemouth beach where social distancing was ignored by thousands of sun-worshippers. Lock-clowns. Professor Chris Whitty took to Twitter to warn of his fears of a second wave of Covid-19. When Chris Whitty is worried, I suspect we all need to be worried.

With Manchester City losing 2-1 to Chelsea, Liverpool are crowned Premiership champions, astonishingly, their first league title in 30 years. Despite warnings to stay at home, thousands of fans gather at Anfield to celebrate. More lock-clowns.

Stop me if you've heard this one…
I changed my iPhone name to Titanic. Now it's syncing.

Thursday 25th June 2020 Day 94

Singer-songwriter Gilbert O'Sullivan produced a greatest hits compilation entitled 'All the berry vest!'. Great scholar and writer, the Rev William Spooner, coined the phrase 'Spoonerism'. His tongue rarely kept up with his thought process and he liberally used phrases such as:


'A well-boiled icicle' (well-oiled bicycle)
'A half-warmed fish' (half-formed wish)
'Go and shake a tower' (take a shower)
'The weight of rages' (rate of wages)
'Hiccup my pat' (Pick-up my hat)

I'll leave the rest for you to translate:
'It is kisstomery to cuss the bride'
'Nicking your pose'
'Sealing the hick'
'Chish and Fips'
'Wave the sails'
'It's a lack of pies'
'A soul of ballad'
'Belly Jeans'
'This is the pun fart'
'I'm a damp stealer'
'I hit my bunny phone'
'Cherry Mishmash'


'Alexa, play songs by Gilbert O'Sullivan.'


Wednesday 24th June 2020 Day 93

Yesterday, in the final daily coronavirus briefing at 5.0pm, the Prime Minister confirmed further relaxation of the lockdown restrictions. The 2m rule for social distancing has been reduced to 1m+, where 2m is not practical, like when the government wants you to spend more money in the shops, or more money in the pub. Just remember: 4-feet good, 2-feet bad. Pubs and restaurants, museums and galleries may re-open from 4th July, provided appropriate social distancing measures are in place and customer-contact is minimised. The public will be asked to follow guidance rather than legislation, regarding social distancing. Again, from 4th July, two households will be able to meet up indoors, so we will be able to meet up with parents and grandparents once again. This is the biggest easing of the lockdown restrictions to date.

My parents visited yesterday, for socially-distanced drinks in the garden, after an absence of over three months. A good day.

Stop me if you've heard this one…

I wondered why the baseball was getting bigger. Then it hit me!


Wind-tunnel

Tuesday 23rd June 2020 Day 92

The fine weather returns.

I'm reminded of the ridiculous things we all say:
• I see you brought the good weather back with you.
• But how do you feel, in yourself?
• I'll tell you this for free!
• Believe you, me.
• I wouldn't touch it with a barge-pole.
• First things, first…
• Happy as Larry!
• It's like teaching your Grandma to suck eggs!
• Feeling a bit 'under-the-weather'.
• Guess who's dead?
• You'll never guess who I bumped into today…

Back in the real world, I ventured out for the first time in three months yesterday. I drove to Kwik-Fit to have a punctured tyre on my car replaced. Coincidentally, the last place I visited before the lockdown began was Kwik-Fit, to have a punctured tyre on the opposite side replaced! The car has covered less than 50 miles in the last three months and I've managed to collect three nails in the tyres. #BoringAnecdote. Bring back #BadPoetry, all is forgiven!


Monday 22nd June 2020 Day 91

Things we're all secretly guilty of:
• Searching for your reading glasses, when they are in fact, on top of your head.
• Ignoring an email for weeks, then replying by saying somehow this ended up in my spam folder.
• Taking a break from the computer to check the internet on your phone.
• Reading the cooking instructions on a ready meal, then retrieving them from the bin because you've forgotten everything already.
• Signing off a text to your gardener with a kiss.
• Having a favourite pair of jeans and wearing them for too long.
• Rehearsing a conversation in your head that you'll never have.
• That feeling of alarm when you see your own face in your phone's front-facing camera.
• Try to guess what's wrong with everyone else in the Doctor's waiting room.
• Lying to the Doctor about your alcohol consumption.

Stop me if you've heard this one…
When all else fails what can you always count on… your fingers.


Sunday 21st June 2020 Day 90

Father's Day. Do you remember your mum's reaction whenever you asked: 'There's Mother's Day, there's Father's Day, but when is it Children's Day?'…
'Every day is Children's Day!', came the inevitable response. It is well to remember, there are some questions you should never ask.

Ninety days, and over 16,000 words. Who knew one ex-teacher could muster so many bad jokes. Let's give it another week, or so, and we can consign the coronavirus diary to cyberspace and start to explore the great outdoors once again.

Stop me if you've heard this one…
I've just come back from a holiday-of-a-lifetime. Never again!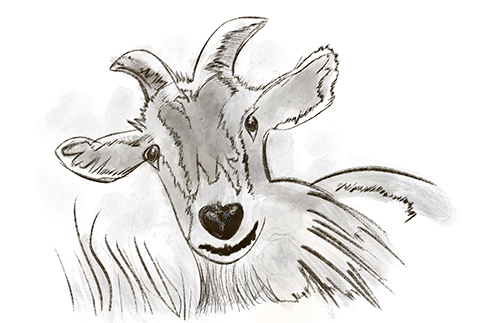 Another Early Start, Another Sketch on the iPad

Saturday 20th June 2020 Day 89

Lots of people have remarked that they have been experiencing very vivid, bizarre dreams during this period of lockdown. Usually, I find recounted dreams rather tedious, but the only interesting one I can recall, during lockdown, involved my discovery of a cure for coronavirus. I found myself in Tesco's supermarket shopping for the ingredients. My basket contained a paring knife, a pomegranate, some apple juice, spouted rye bread, Star Anise, Chinese Saké, soluble aspirin, Sennakot and some fizzy vitamin C tablets. Trouble is, I was being pursued around the store by Chief Medical Officer, Professor Chris Whitty at the time, and I woke up before I found out what I should do with the raw materials.

In truth, the real me has been a little afraid to venture outdoors for many weeks now. Out-and-about, I don't feel I can trust other people to maintain the proper social distance from me, given that I am not able to veer off the path through the park in my wheelchair, or move sideways if someone comes too close to me, or move into the road to avoid the covidiots. Everything I wheel through transfers to my hands, and inevitably to my face. Until now, dog poo had been enemy number one. Dear government, I'm not sure I'm with you at Level 3, just yet, but I'll join you when I'm ready. I'm finding your roadmap out of lockdown rather tortuous.

Amazing what Amazon will deliver…


Friday 19th June 2020 Day 88

On the day we say farewell to Dame Vera Lynn, we learn that the government's 'world-beating' Track-and-Trace App has been scrapped, because it doesn't work. The Health Secretary blames Apple for not changing the operating system on iPhones(?). Sounds like a plausible excuse. Back to the drawing board.

Quite astonishing to think, at the start of World War II, every person in the UK was issued with a sophisticated gas mask to protect against poisonous gases dropped by Nazi bombs. Some 45 million gas masks were manufactured in a short space of time. 80 years later, we seem unable to issue a simple testing kit for coronavirus to every person in the country. If every person in the country was tested, and then, everyone who tested positive stayed at home for 14 days, we would soon defeat the virus. Perhaps it's not that straightforward.

You know the girls are at home, when you find a 10ft paddling pool inflated in your lounge because it is raining outside. Notice Boris, the infamous black cat, has joined the pool party. This may not end well… claws!

Thursday 18th June 2020 Day 87

After professional footballer, Marcus Rashford's successful campaign to force a change in government policy regarding free school-meal vouchers during the summer holiday, Boris Johnson has decided to put the England and Manchester United striker in charge of post-Brexit trade negotiations. Let's face it, he can't do any worse.

Delighted to be a part of Shirley Photographic Society's first meeting via Zoom, last night. Most astounding, how the human condition is able to accommodate change.

Stop me if you've heard this one…
A priest, a minister and a rabbit walk into a Blood Bank. The rabbit says 'I think I might be a type o'.

Bet you're missing the #BadPoetry now!

Hare Today, Gone Tomorrow…



Wednesday 17th June 2020 Day 86

We find ourselves entering a new era. Last night I joined a super lecture on Zoom, organised by Solihull Photographic Society, all about the use of your DSLR camera to record video. Video-conferencing via Zoom is becoming our new normal. Once again, the technology has proved to be invaluable during this period of lockdown. The world will be changed forever after 2020, and hopefully, some changes might be for the better.

Premier League Football resumes this evening, with televised matches between Aston Villa and Sheffield United, and Man City and Arsenal. Games will be played behind closed doors and players will be tested for coronavirus, twice a week. Even NHS workers don't enjoy that luxury.

Today, would have been my father-in-law, John's 89th birthday.

Alexa, play 'The Times They Are A-Changin' by Bob Dylan.

Tuesday 16th June 2020 Day 85

So, top of the list of 'Things to do after lockdown' turned out to be… queueing for three hours to buy clothes from Primark. Not sure I predicted that in my list of 30th May.

Elsewhere, Brazil overtakes the UK as the country with the world's second highest death-toll from coronavirus. The far-right President, Bolsonaro, describes the coronavirus as a 'dastardly plot invented by left-wing communists'. Who knew there was a President more bonkers than Trump?

A dull day. A busy time at home completing the re-purposed Lego Porsche, building it into a model of a Formula 1 racing car: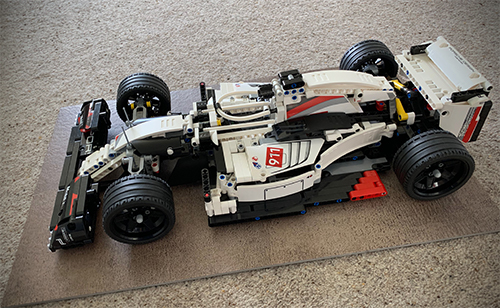 Stop me if you've heard this one…
What do you call the ghost of a chicken?... a poultry-geist.

Monday 15th June 2020 Day 84

Today, non-essential shops, zoos and safari parks open their doors to visitors for the first time in three months, with appropriate social distancing measures in place. So, children can visit the shops, the park, the zoo, their grandparents and McDonalds, but they can't go to school.

The government have promised to review the 2 metre rule. If it is dropped to 1m or 1.5m, like some other countries, clearly, schools and shops will be able to accommodate more people. The decision-makers must walk a tightrope between protecting the health of the nation and re-energising the economy.

Ex-scientific advisor to the government, Professor Neil Ferguson, claims that many lives would have been spared, had we gone into lockdown a week earlier. The same Professor Ferguson who resigned after breaching his own lockdown rules to 'visit' his married mistress back in May. Pots and kettles spring to mind…

An early start calls for another iPad drawing…


Sunday 14th June 2020 Day 83

In London, the police had to deal with further protests, many of which turned violent. It seems that peaceful 'Black Lives Matter' marches are being hijacked by extreme right-wing thugs. What a waste of police resources, and an unnecessary risk for police officers.

On a much more positive note, yesterday, HM the Queen celebrated her official birthday this year in a very different way. Unable to carry out the traditional Trooping of the Colour parade in Whitehall, a more informal ceremony was conducted by the Welsh Guard at Windsor Castle, with social distancing rules observed, much to the Queen's delight. Now that's a picture I would like to have taken: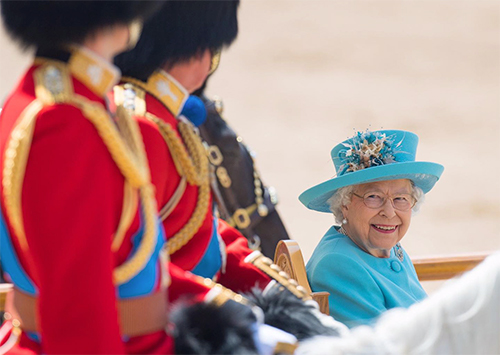 Saturday 13th June 2020 Day 82

Our twelfth Saturday since lockdown began. So, just to recap, 2020 is nearly half-way through and so far we've experienced: wildfires in Australia; storms and floods across the UK; a global pandemic resulting in hundreds of thousands of deaths worldwide; summer in April and May; race riots; and a breakthrough in the search for Madeleine McCann. And, all I am thinking is… another early start, another iPad drawing.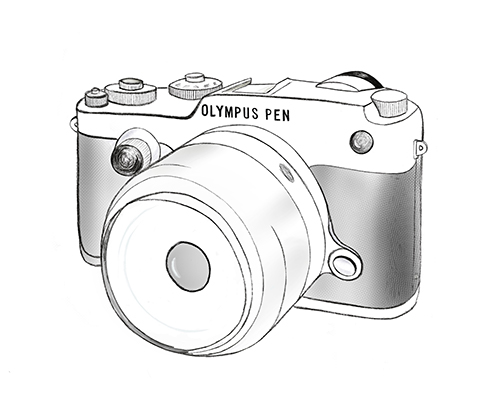 Stop me if you've heard this one…
Knowledge is knowing a tomato is a fruit. Wisdom is not putting it in a fruit salad.


Friday 12th June 2020 Day 81

Further changes to the lockdown restrictions are proposed. From tomorrow, single people, who have been isolating alone, will be permitted to join a 'social bubble' and merge with another household without the need to social distance. There are growing calls for the government to relax the 2 metre rule altogether. The road-map out of lockdown is far from straightforward.


Re-purposed the Lego Porsche…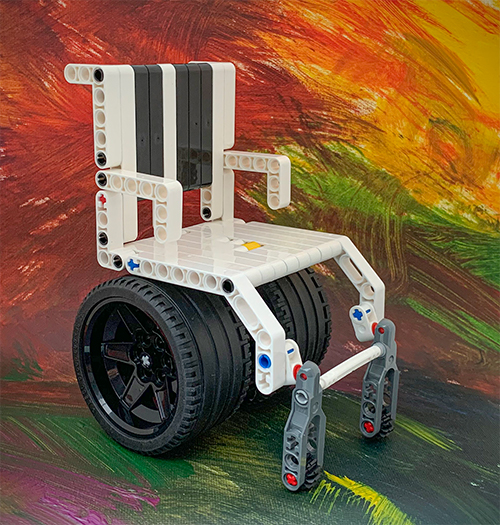 The Devil Makes Work for Idle Hands ….

Thursday 11th June 2020 Day 80

If only foresight kicked-in as quickly as hindsight:

We should have appointed
A cross-party crisis-cabinet.
Testing was woefully inadequate.
What if lockdown,
Had started a week earlier?
What if lockdown,
Had lasted two weeks longer?
Covid patients should never have been discharged,
From hospitals back into care-homes.
We were hopelessly underprepared.
Yet, we knew this was coming.
The Track and Trace App,
Could have been tried-and-tested in advance.
The Cheltenham Festival,
The Champions League match at Anfield,
Should never have gone ahead.
14-days quarantine,
Introduced in June 2020? Not March 2020?
A McDonalds burger is more important
Than a hug from your grandma.
Loo-rolls … were never going to be the biggest problem.

Yes indeed, hindsight is a wonderful thing.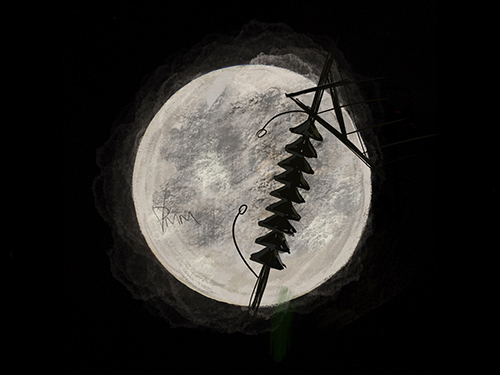 Wednesday 10th June 2020 Day 79

Although the battle against coronavirus still dominates the news, other significant headlines include: Prince Andrew's involvement in the Jeffrey Epstein scandal, the protests against racism and the discovery of a new suspect in the case of the disappearance of Madeleine McCann. Prince Andrew must have been the only person in the country to welcome coronavirus, in that it distracted the media from his predicament for a while. But, not forever.

There has been little mention in news, in recent days, of the progress with the Track-and-Trace App or progress with a vaccine. I am afraid life might not truly return to normal until a vaccine for the coronavirus is developed.

Stop me if you've heard this one…
What do nappies and politicians have in common?... They both need changing regularly, and for the same reason.

Another early start, another attempt at #BadArtwork.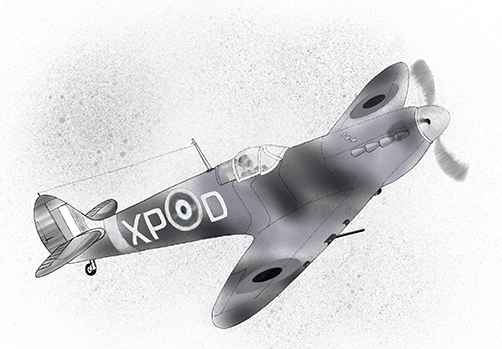 Tuesday 9th June 2020 Day 78

The daily number of new positive tests for the virus, in the UK, has dropped to 1,205 and the daily number of deaths to 55. The lowest figures since the end of March.

At the end of February, just before lockdown, I was busy completing my Concorde project. The aim was to photograph each and every one of the British Concordes located in various museums around the world. Having ticked-off the last of the UK-based exhibits, by photographing the splendid G-BOAA at the Museum of Flight, East Fortune, near Edinburgh, just three more Concordes remain. So, New York, Seattle and Barbados here we come! Quarantine restrictions permitting!

I am so glad I took advantage of a FlyBe flight from Birmingham to Edinburgh back in February. Sadly, FlyBe went into administration a couple of weeks later. I suspect it will be many months before I will be able to make a similar trip.


Concorde 'The Queen of the Skies'

Monday 8th June 2020 Day 77

A two-week quarantine period for all passengers arriving in the UK is introduced today, with a few exceptions. I wonder how many flights into Birmingham will resume soon.

I have always had a fascination with aviation. Growing up, my Dad worked at Elmdon Airport in Air Traffic Control, and a popular pastime was to visit the airport to record the registrations of the aircraft jetting off to sunnier climes. Back then, the airport was frequented by airlines such as Dan-Air, British Midland, Jersey European, British Airtours and Aer Lingus, flying passengers across the Channel to the Continent. These days Birmingham International Airport has 'grown-up' with daily flights to far-flung places such as Dubai, New York, Amritsar, Islamabad and Montego Bay.

As an Air Traffic Engineer my Dad worked in the iconic Art Deco Elmdon Building for his entire career. This is now preserved as a Grade II listed building.

Goodbye #BadPoetry, hello #BadArtwork…


The Elmdon Building

Sunday 7th June 2020 Day 76

Yesterday, thousands of people took to the streets across the country to protest against racism. The protests, sparked by the death of George Floyd in the US, were largely peaceful, although there were some violent clashes in London, with some protestors throwing Boris Bikes at the police, resulting in some injuries. Social distancing was largely disregarded for the day, although the violent protesters chose to cover their faces to protect themselves from the virus, and to protect their identities…

5:00 am. Now that #BadPoetry has been retired to cyberspace, I have re-discovered a drawing App on the iPad, called ProCreate. Love it or hate it:


Saturday 6th June 2020 Day 75

With the UK passing the grim milestone of 40,000 deaths due to coronavirus and over 1000 deaths announced in the last few days, the tone of the daily news suggests that we find ourselves at a critical point in our battle to defeat the virus. I suspect the rates of infection are not dropping as quickly as the experts had hoped and the r-value is perilously close to 1 in some areas of the country. This might result in 'local' lockdowns to contain the spread of Covid-19. Now, for those of us struggling to assimilate the current relaxed lockdown restrictions, the next phase is likely to prove even more tricky.


The Last #BadPoem

Dear diary, can't you see?
You've seen another side to me.
A side of me that,
I might easily have ignored.

In lockdown, yes I've been free,
To share another side to me.
A side of me that,
Even I had not explored.

Having time to spare, was key,
To find another side to me.
A side of me that,
Might have struck a chord.

Through the medium of #BadPoetry
I've shown another side to me.
A side of me that,
Has brought its own rewards.

#BadPoetsSociety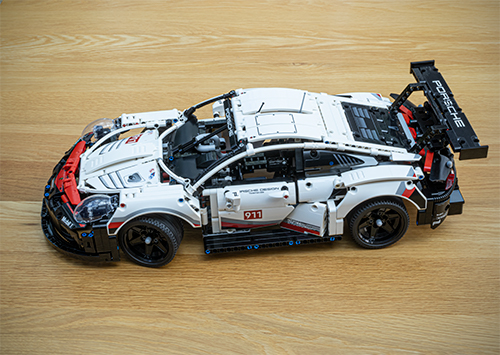 Porsche 911 in Lego … time for another project

Friday 5th June 2020 Day 74

The relaxed lockdown rules mean that people can now meet up in small groups to play non-contact sports like tennis, basketball and golf. As a teenager, I tried my hand at all three of these sports. I played golf regularly at Hatchford Brook, a course combining two of my passions, being adjacent to Elmdon Airport, now Birmingham International Airport. In fact, in my fifth year at school (year 11), I used to skive off on a Wednesday afternoon to play golf. I say skive off, but I later learnt that my headteacher, Mr Carter (affectionately known as Sam) knew exactly what I was up to … and fully approved! He even visited me one Wednesday afternoon to see how I was getting on. He was a Cambridge Maths scholar himself, and confided that he hoped I would follow in his footsteps. I kept in touch with Sam until his death just a few years ago. I didn't make it to Cambridge, but we always agreed Warwick was a pretty close second.

After my accident, I did try my hand at wheelchair golf, but it was a complete disaster! With my newly-upset sense of balance, a one-armed swing and shortened clubs seemed to be the way to go. However, I failed to hit the ball any real distance and soon became frustrated. It felt like I was playing crazy-golf. Also, I couldn't keep hacksawing golf-clubs in half until I perfected my swing. I ended up with a set of golf clubs suitable for a five-year-old.

I also tried wheelchair basketball, but there were many unforeseen problems in this world. It is supposed to be a non-contact sport, but within minutes of taking to the court, my wheelchair was wrecked, leaving me with broken spokes, buckled wheels, scratched paintwork, not to mention the skinned knuckles. No wonder the purpose-built chairs used by wheelchair basketball players are more reminiscent of the contraptions seen on Robot Wars than wheelchairs. Hence, the decision to focus my energy on wheelchair tennis.




Thursday 4th June 2020 Day 73

Some schools have been back in action for a few days now with reduced numbers of children. Teachers seem to have been managing to implement social distancing rules to ensure the safety of everyone. Have to say, I am glad I am no longer the one losing sleep over introducing changes such as this. Perhaps we should go outside on a Thursday to clap for teachers, now we don't clap for carers? I have heard another suggestion to go out on Tuesday's to Boo-for-Boris, so I propose an alternating timetable:

Week 1:
Sunday – Praise the Priests!
Monday – Toast the Teachers! Cheers!
Tuesday – Boo-for-Boris!
Wednesday – Rejoice the Refuse Collectors!
Thursday – Clap for Carers.
Friday – Bellow for the Furlough!
Saturday – Shout-out for Car-Showrooms! And anyone else we missed!

Week 2:
Sunday – Promote the Police!
Monday – Praise the Paramedics!
Tuesday – Call-out Cummings!
Wednesday – Drum for the Dentists!
Thursday – Sing for the Scientists!
Friday – Boom for Zoom!
Saturday – Shout-out to anyone else we missed!

Dress-code is relaxed. Attendance is optional.


Last Supper in Lockdown



Wednesday 3rd June 2020 Day 72

An online photo club meeting via Zoom last night proved to be a great success. A novel and interesting way to spend an evening. If someone had said to me six months ago, 'You'll be involved in an online videoconference using Zoom to host a meeting at the photographic club', I would have accused them of watching too much science fiction! But, there it was, a virtual meeting. Superb!

The official number of deaths in the UK, due to coronavirus, has reached almost 40,000. Shocking. The government are considering the idea of 'air-bridges' to allow air travel to resume to countries with low incidences of the virus, without requiring a period of 14 days quarantine. I wonder which countries will be happy to participate with us in this plan, given the extent of the infection in the UK?


Ryanair introduce Social-Distanced air travel with the 737-SD



Tuesday 2nd June 2020 Day 71

In the US, President Trump proclaims himself 'The Law and Order President' despite widespread violent protests and looting in response to the death of George Floyd in Minneapolis, while in police custody.

Meanwhile, in the UK, some retail stores have started to re-open with social distancing measures in place. Notably, IKEA saw a flood of customers yesterday, all desperate to buy a Billy Bookcase, perhaps envious of all those impressive bookcases in the Zoom backgrounds of politicians' homes. Oh, and a hotdog for 50p.

Concerned that the animals in zoos are becoming lonely, animal sanctuaries in Europe are beginning to open their doors to visitors for the first time in many months, with appropriate social-distancing measures in place, of course. So, the humans went in one-by-one. Hoorah! Hoorah!

Chinese Proverb…

One dog barks at something, the rest bark at him.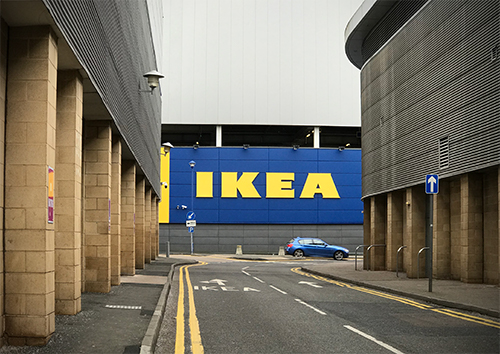 Monday 1st June 2020 Day 70

Happy to report, Operation Godiva was completed without incident. The targets have been successfully liberated from captivity in Coventry and, happily, all personnel have returned home safely. I am not at liberty to say how many cars took part, but I counted them all out and I counted them all back. A good day.

Now, I have a beverage, or two, waiting…



Rest of 2020 | June 2020 | May 2020 | April 2020 | March 2020