Rest of 2020 | June 2020 | May 2020 | April 2020 | March 2020


Coronavirus Diary



2nd November 2020 Day 224

With the virus spreading at an alarming rate, we, in England, will enter a second lockdown on Thursday. Clearly, urgent action is needed, but let's wait until Thursday, to give the virus a sporting chance. Nigel Farage, clearly bored of sucking-up to President Trump, announces he will form an anti-lockdown party, 'Reform UK'. Words fail me…

Lockdown Part 2

So, here we are,
Lockdown's on the way.
We relaxed too soon,
Way back in May.

It's a circuit-breaker,
To halt the virus.
The year Twenty-twenty,
Was sent to try us.

Just stay at home,
And stop the spread.
And close the pubs,
As Boris said.

We all know,
How bad this was handled.
But let's not see,
Our Christmas cancelled.

Stay at home,
And do your bit.
But, listen to Farage,
And we're in the sh*t!
#BadPoetry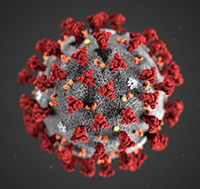 17th October 2020 Day 208

As the rates of hospitalisation continue to rise alarmingly, and the number of daily deaths due to coronavirus continues to increase, the Government introduces its 'Three-Tier' plan. Nothing new really, just labelling. The scientists have recommended another short, 'circuit-breaker' type of lockdown, but the Government seem determined to keep businesses going where possible. Schools remain open, with every school in the local area reporting some incidences of the virus, resulting in children being sent home.

I suspect we can look forward to a rough few months. Christmas is less than 10 weeks away and we cannot make any plans. This is all becoming a bit tiresome now. Lockdowns just seem to push the numbers down temporarily, only to rise when we start to mix again.

#BadPoetry returns with a stab at the Three-Tier system.

It'll End in Tiers

Tier 1,
The pubs and bars are open still,
But drink after 10,
And you'll pay the bill.
Friends and families, still can't mix,
Indoors or outdoors,
That's the Rule of Six.

Tier 2,
Work from home, if you can,
Hands, face and space,
Is their only plan.
You can't meet your parents, it may seem cruel,
Not in their home,
For that's the rule.


Tier 3,
The pubs and bars must stay closed,
As tighter restrictions
Are imposed.
The biggest challenge, we've faced in years,
And yes, we always knew,
It'd end in Tiers.

3rd October 2020 Day 194

Have to say, Covid is not the only virus I have been dealing with in recent weeks. Three weeks ago, the photographic club's website was compromised by malware forcing visitors to an American Pharmaceutical site, specialising in the sale of Viagra. By early September, Shirley Photographic Society had become the UK's leading supplier of Female Viagra (who knew there was such a thing!), and I felt it necessary to pull my underpants up over my trousers, and bring Super-nerd to the rescue. Lots of midnight oil burnt, but the whole site has now been migrated to a more secure server, and has been completely re-built with the latest software, with the, all important, Secure Sockets Layer (SSL) certificate applied. You can take the nerd out of teaching, but you'll never take the nerd out of a teacher. Pity the revenue from the Viagra sales wasn't deposited in the club's account….

Sadly, there isn't a Secure Sockets Layer to solve the problem of Covid-19. The number of UK deaths, within 28 days of a positive test, has surpassed the figure of 42,000, and the number of new infections continues to rise alarmingly. Tighter restrictions have been introduced in many areas, including my hometown, although the Powers-That-Be seem determined to avoid another total lockdown. Let's face it…they know no-one would comply.

Dear Covid,

So, you've had your day,
By disrupting our lives in every way.
You've infected politicians, and Royals alike,
And now we're suffering,
The second spike.

Covid, when you've wreaked your toll,
And many more, are on the dole.
Remember this, if you will,
Ours was a spirit,
You could not kill.

Covid, I know you're here to stay,
To live alongside you, is the only way.
Life will resume as it did before,
Because there's no such thing,
As a winnable war.

A virus that hit us like no other,
Causing millions worldwide to suffer.
You sent the economy into a slump,
And had the last laugh,
When you infected President Trump.

Our scientists working behind the scenes,
Testing not one, but several, vaccines.
When they're done, is it understood?
Only then you can,
F*** off for good.

Unkind regards,
The #BadPoet


23rd September 2020 Day 184

With the rising numbers of new infections, The Prime Minister announces further tightening of restrictions, enforcing pubs and restaurants to close early (who knew the virus stayed up late!), people should work from home where possible and the wearing of face masks is now required in more settings. Across the country the 'rule of six' means gatherings of more than six people are not permitted, and many towns and cities across the country (including Birmingham and Solihull) are designated 'high-risk' areas and restrictions have been tightened further. We are warned that the current restrictions might be in place for six months. Christmas is going to be fun; there's seven of us!

Effectively, we find ourselves in Local Lockdown. Although, out-and-about, people seem to be going about their business as normal. Testing continues to be woefully inadequate, the Track-and-Trace system patchy, at best, the (world-beating) App non-existent and a vaccine far from ready. One thing is certain, Covid-19 is going to be around for some time to come.

The photographic clubs continue to meet online, and prove to be a bit of a life-line. I know the novelty will wear-off, but I quite enjoy the Zoom meetings at the moment. A chance to invite speakers from further afield, no need to travel or pay for parking, and the chance to try something a bit different, from the comfort of your own home.

Local Lockdown

The second peak is on its way,
Just like they warned us, back in May.
Local lockdown is the best advice.
We did too much, too soon,
And now we're paying the price.

The Nightingale's on high alert,
With numbers rising to be nursed.
Local lockdown is the only way,
We knew this was coming,
But hoped we'd be okay.

We can meet at the pub,
But not at the club.
Local lockdown is tough for all,
But it is the only way,
We'll see the numbers fall.

Just minimise contact,
And we'll have this cracked.
Local lockdown is our best attack,
Against an invisible enemy,
Who'll keep coming back.

#BadPoetsSociety



12th September 2020 Day 173


While the rest of the world continues to battle coronavirus, in the US they prepare for the Presidential Election. A tricky decision, another four years of Donald Trump, or Joe Biden…. obviously, Homer Simpson was otherwise engaged.

At home, the number of positive tests for coronavirus is rising exponentially, leading to re-introduced restrictions. Local lockdowns are in place, including Solihull, Birmingham and Sandwell. Across the country, gatherings indoors or outdoors are limited to six people, unless, of course, you're in a pub or restaurant, or a shop, or a school, or an airliner. Perhaps, we did too much, too soon? Probably. Covid's not gone away.

Back in March, at the outset of the coronavirus crisis, we were warned 'If we do nothing, there might be 500,000 deaths due to coronavirus', 'If we keep the number of deaths below 20,000 we'll be doing well'. In recent days, I was visited by a tradesman who revealed himself to be a Covid-denier, even mocking me when I stepped back to distance myself from him. He claimed 'It's all made up, there hasn't been a case since March'. Clearly, the Office for National Statistics figures are fabricated, and the government continue to pay billions to furloughed workers as a bit of a ruse! Sadly, his views will be shared by a minority out there, who are busy spreading the virus. And, there is the reason the death toll has reached nearly 42,000 rather than 20,000. The Covidiots. Needless to say, the tradesman won't be invited back into my home. What a numpty.

At home, the girls are about to embark on their Masters degrees (online), Amelia at Birmingham City University, Eloise at Derby. Eloise paying £145 per week for her accommodation in Derby, when her tutorials are online…. Students are an easy target.

Tybalt continues to thrive in his new home.

More #BadPoetry

Ode to Tybalt

Tybalt's the new addition to our home,
The shell on his back, shaped like a dome.
And by himself,
He lives quite happily,
A super addition to our family.

Shakespeare's Tybalt was fearless and proud,
His contempt for Romeo, shouted aloud.
However, this little fellow is somewhat calmer,
Although he does wear his shell,
Like a suit of armour.

A Horsefield tortoise is the breed,
He moves around with little speed.
That's why this reptile, neat and small,
Will just go on,
To outlive us all.

Shakespeare's Tybalt showed no fears,
But this one could live for a hundred years.
So, there was no surprise,
When the expert said,
Who'll look after him when you're dead?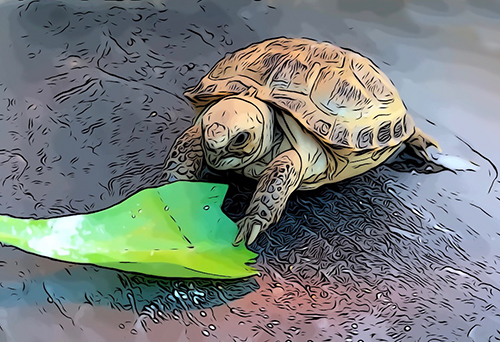 1st September 2020 Day 162

Happy to report the doom and gloom, at the height of the coronavirus crisis, the diary returns with some positive news. Happily, the number of daily deaths, due to coronavirus, can usually be counted on the fingers of one hand, and the number of cases requiring hospitalisation continues to fall, although a number of 'local lockdowns' have been necessary where numbers are high. Most shops and bars, restaurants and cafes are now open for business, with appropriate social distancing measures in place. Travel has resumed to some destinations, hampered by rather confusing rules about the need to quarantine, when returning from certain virus hot-spots.

Exam results proved to be a fiasco of epic proportions. The 'mutant' algorithm, implemented by Ofqual led to students receiving grades loosely based on last year's statistics. With the lack of any other evidence, students were eventually awarded the grades estimated by their teachers. So, a record-breaking year! After the disruption and uncertainty of the past five months, who could begrudge youngsters a generous grade. An omni-shambles.

At home, Helen continues to support our parents with regular food deliveries, Eloise and Amelia have been working long days at 'Funfest', a local summer school, and we have a new addition to the family, a baby Tortoise called Tybalt (Romeo's arch-rival in Shakespeare's play). Interestingly, when you enquire about owning a tortoise, the first question they ask you is: 'Have you thought about who will look after it when you die?'! It is true, Tybalt will outlive me and probably my daughters.

September sees the return of #BadPoetry, with

Ode to Gavin Williamson.

So, the exam results of Twenty-Twenty
Failed to treat the students gently.
First, the algorithm guessed their grades,
Next came teacher assessment,
The best marks in decades!

So, Universities, it's over to you,
To assess just what your new students can do.
Sorry, your place went to someone who,
Got two grades worse
Than your teacher gave you.

So, Sixth Form Colleges, GCSEs are out,
All have passed without a doubt.
Now the new term has to kick-off,
With two-week's quarantine,
If you simply cough.

So, Gavin Williamson, you cannot dodge,
You knew the formula was a bodge.
Any other minister would offer to quit,
When students failed an exam,
They couldn't even sit!

#BadPoetry

Wednesday 1st July 2020 Day 100

100 days, or 14 weeks and 2 days. It is a long time without the usual range of different human experiences. In my 54 years, I have experienced three very long periods in hospital, not just 'confined to barracks', but confined to bed. Perhaps most notably, six weeks spent in bed in 1983, following my infamous quarrel with a Land Rover.

Saturday 5th February 1983, 1.0 pm, cycling home from the library having been working on an A-level project for College, I pedalled past a parked car. At that very moment, the driver inadvertently opened his car-door, knocking me, and my bike, into the path of an oncoming vehicle. Now, sometimes the silver lining is really difficult to see, and you have to be searching really hard for it. My silver lining was that the oncoming vehicle was a brand-new Land Rover Defender leaving the factory at Solihull. Now, as you know, the Defender Mk I featured significant ground-clearance and, although it gave me a bit of a mauling, I survived. However, I was left with a fractured spine, lacerations to the head and a fractured skull (nothing a bit of vinegar and brown paper couldn't sort out!). The bicycle suffered a buckled front wheel. Nobody's fault really, just a case of being in the wrong place at the wrong time.

Anyway, after my impromptu inspection of the underside of Solihull's finest 4x4, I spent the next few weeks in hospital in Oswestry, Shropshire. As a sixteen-year-old, there's nothing quite like waking up in a ward full of wheelchairs to focus the mind, so 10 short weeks after the accident, I decided I'd had enough, and asked my consultant, the eminent Dr Francis-Jones, if I could go home. We struck a deal. If I agreed to go back to College to finish my A-levels, he would approve my early discharge. It proved to be the wisest thing anyone has ever said to me. Education is an admirable thing, but nothing worth knowing can be taught. At the age of sixteen, you can be anything you like, you can conquer anything. The world truly is your oyster...

Well, finally I managed to return my story, full circle, to that notorious Land Rover. Have to say, I never met the gentleman who caused the accident, but, if I did, I've had 37 years to think about what I would say…

At the end of the day, everything turned out ok.


If anyone managed to read this far, thank you for your perseverance. Now it's time for us all to get out a bit more and never forget the year 2020.

All the berry vest!
Philx


The Land Rover Defender



Rest of 2020 | June 2020 | May 2020 | April 2020 | March 2020